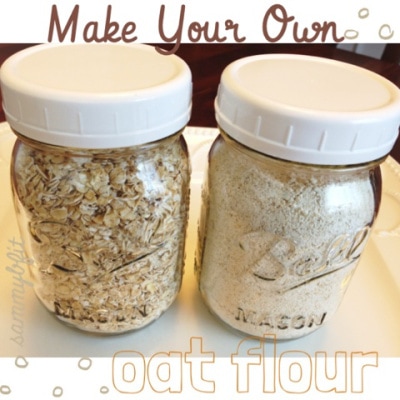 Oat flour can be expensive, so I highly recommend making your own. Why buy something for convenience when its something you can make yourself, at home, with ONE kitchen appliance? Not only does it take one appliance, but it is super easy and takes little to no time or clean up at all.
I have had success using both regular oats and quick oats. I have heard that steel cut oats can be ground down, but they make for a much coarser flour, but should still work in your recipes.
Learn how to make oat flour with these super simple steps.
To make the oat flour, add the desired amount of oats to your blender, coffee grinder, or food processor. I use a Hamilton Beach Food Processor. Works splendidly for all of my baking needs!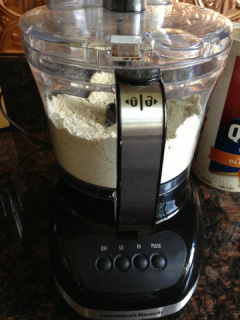 Pulse on HIGH until you see that the oats have become the consistency of flour. This may take some time. If your blender is not very powerful, do the pulsing in spurts. Pulse for a few moments, allow the blade to come to a rest, and stir the oats with a spoon to ensure that you're blending down all of it.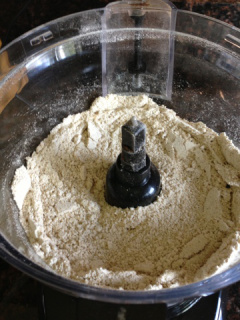 As you can see- Viola! Oat flour! In my food processor, pulsed on high, this took around 1-2 minutes to process down.
If you have any left over that you're not going to use in your recipe, I recommend storing it in an airtight container and refrigerate for up to 1 month as it can become rancid (turn) more quickly than store bought flours.