Number of Servings:
 Makes 4 cups, or (16) 1/4 cup servings*
*Calculations based on 1/4 cup serving
Nutrition Per Serving:
What you will need:
(2) 15 oz. cans diced tomatoes (No salt added)
(1) 6 oz. can tomato paste
1 tbsp. extra virgin olive oil
1 tbsp. Italian seasoning
Directions:
Combine all ingredients into a large food processor and process until creamy. Pour the sauce into a large saucepan and place onto the stove over medium heat. Cover and allow to cook until it reaches a boil. Stir well, reduce and allow to simmer 10-15 minutes. The longer it simmers, the more the flavors will come out in the sauce. Enjoy!
This will make bulk. Feel free to cut the recipe to suit the number of servings needed or prepare as is and store in an airtight container in the fridge for up to 7 days.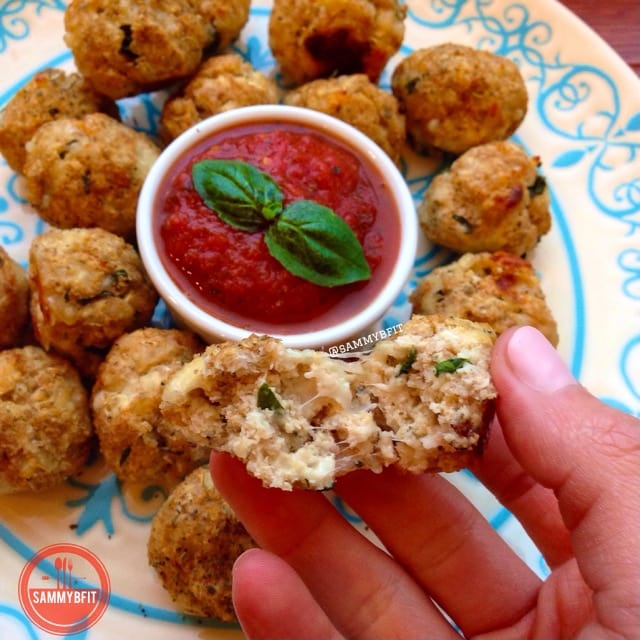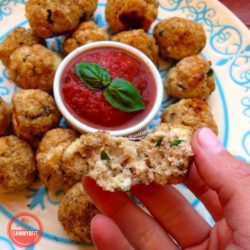 Disclaimer:
The nutritional information provided on each recipe on With Peanut Butter on Top is given as a courtesy and as approximate only. We cannot guarantee the accuracy of the nutritional information given for any recipe on this site. Nutritional information varies per brand/product. We recommend using an app to calculate full and accurate nutrition based on your ingredients used per recipe. Thank you! 🙂