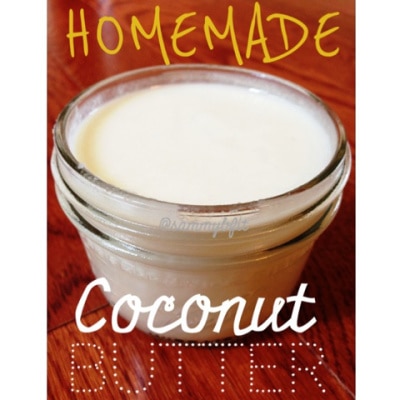 If you've been following my blog for a while, you know I love any kind of butter and especially anything that I can make at home. So it shall come to no surprise to you that I am posting this. Not only is this butter simply delicious, but it is one of the easiest things to make and only requires ONE machine, ONE ingredient and of course a storage container.
What you will need:
Shredded Unsweetened Coconut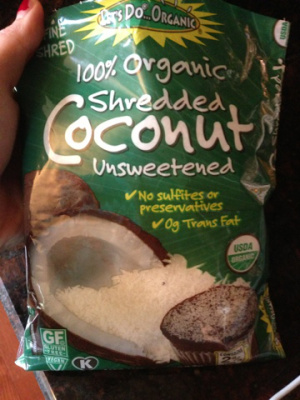 Do not use low-fat or sweetened coconut flakes. It will not work.  I have tried to make butter out of them, but to no avail. You will end up where you started and that is with coconut flakes. And yes, I have tried baking them to dry them out. It just doesn't work.
 The ONLY appliance you will need:
A food processor (yep, you read right)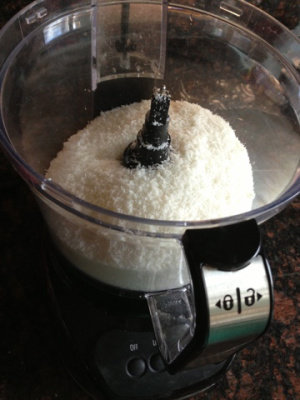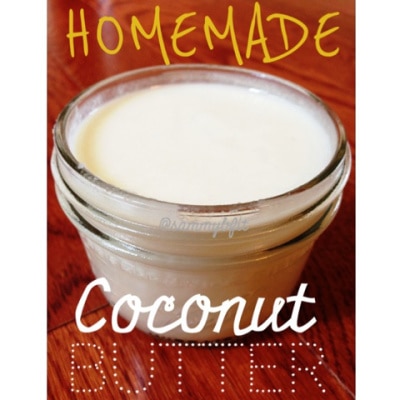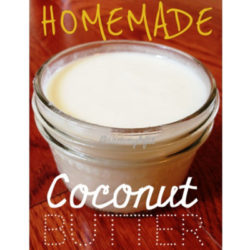 Ingredients:
2-2 2/3

cups

of Shredded Unsweetened Coconut
Instructions:
Place the shredded coconut into a food processor and spread it out evenly.

Set the pulse to HIGH and leave it to run for 5-8 minutes. You may need to check it halfway through to run a spatula along the inside to ensure that all the flakes have processed through. Time will be dependent on how many cups you are wanting to process.

Once you're done processing, pour the coconut butter into a jar, cover it with a lid and store at room temperature. It will solidify to room temperature as it cools.
Disclaimer:
The nutritional information provided on each recipe on With Peanut Butter on Top is given as a courtesy and as approximate only. We cannot guarantee the accuracy of the nutritional information given for any recipe on this site. Nutritional information varies per brand/product. We recommend using an app to calculate full and accurate nutrition based on your ingredients used per recipe. Thank you! 🙂