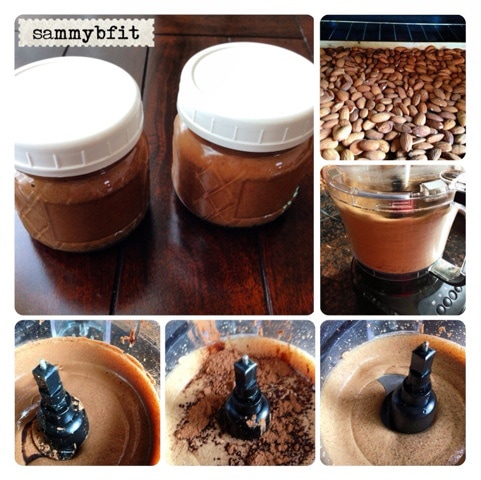 One of my favorite things in this world- nut butter! But most healthy store-bought butters are so expensive. And when you love peanut butter or almond butter as much as I do- it can be an expensive habit. So why not just make your own?
I make my own nut butters all the time. Ever since I started- it's been a staple in my pantry. Nuts are expensive, but I find if you buy them in bulk- it is much cheaper in the long run. Easier on your wallet, too, if you're a nut butter fiend. Haha
I buy a 3 pound bag of raw almonds from Sam's Club for a little over $13. Cheaper than the typical $5-7 per pound that you see in the stores. I would recommend buying  raw almonds and roasting them yourself. It's difficult to buy nuts that are already roasted that do not already have salt coating them. I have made almond butter from roasted and salted almonds and I'm just not a fan. I don't recommend it.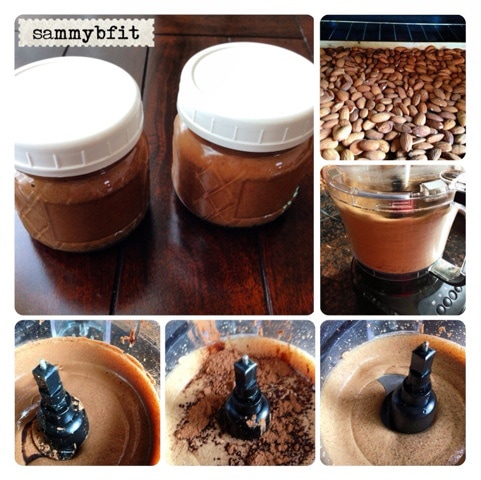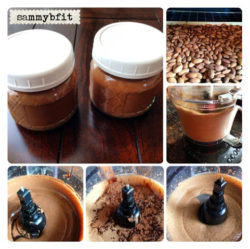 Ingredients:
Raw Almonds - as much or as little as you'd like
Instructions:
Preheat oven to 325 degrees F.

Place the almonds onto a cookie sheet, spreading them out to give them sufficient spacing.

Bake for 10-15 minutes or until the almond color has darkened slightly. Remove from the oven and allow to cool.

Once cooled, toss the almonds into a food processor and process until it has reached a creamy consistency, like, you guessed it, nut butter!

You will see it turn to powder for a bit before the natural oils in the almonds come out, helping to blend into the desired creamy consistency.

Store in an air-tight container, such as a mason jar, and keep refrigerated. You can add additional oil and salt, is desired. But I find the consistency to be creamy without the oil. And it doesn't need the unnecessary sodium in my opinion.
Disclaimer:
The nutritional information provided on each recipe on With Peanut Butter on Top is given as a courtesy and as approximate only. We cannot guarantee the accuracy of the nutritional information given for any recipe on this site. Nutritional information varies per brand/product. We recommend using an app to calculate full and accurate nutrition based on your ingredients used per recipe. Thank you! 🙂