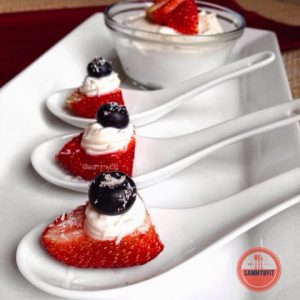 Making cream cheese is much easier than you think! 
1. Line a small strainer with a cheese cloth & scoop desired amount of plain Greek yogurt [I use Fage] into the cheese cloth.
2. Place the strainer over a bowl to hang – giving it room at the bottom for the yogurt to strain. If your strainer is too big or you don't have a bowl to do this in – twist the top of the cheese cloth, place it over the lip of a mason jar and place a rubber band around the mason jar to secure it. Make sure it is hanging in the mason jar. 
3. Refrigerate overnight to strain. 
4. The next morning, combine with vanilla extract & sweetener, of choice & to taste. You can use honey, maple syrup, or Stevia (all-natural).
Per 1 cup Greek yogurt: I add 3/4-1 tsp. vanilla extract and 1/2 tbsp. powdered Stevia. NOTE: All Stevia brands are different. Please sweeten to your taste!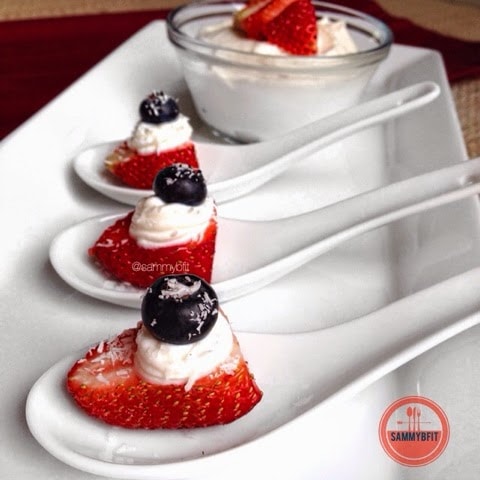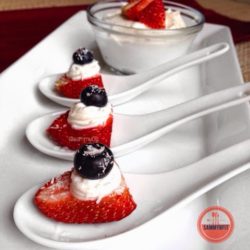 Disclaimer:
The nutritional information provided on each recipe on With Peanut Butter on Top is given as a courtesy and as approximate only. We cannot guarantee the accuracy of the nutritional information given for any recipe on this site. Nutritional information varies per brand/product. We recommend using an app to calculate full and accurate nutrition based on your ingredients used per recipe. Thank you! 🙂